Last week, a few friends and I (Jeremy, Dawn, & Bazz) had the pleasure of trekking down to Seattle for the weekend to catch Daft Punk play WaMu Theatre. The show was amazing, and just rammed full of people. There was alot of "haircuts", full print, and scarf action going on, and people were losing their shit. Some dude offered to blow Vicks nasal spray in my eyes.

Aside from the obvious, Daft Punk have mastered their performance art. The lights and visuals were done so well, and the costume change involving the sequenced orange beams towards the end, blew my mind.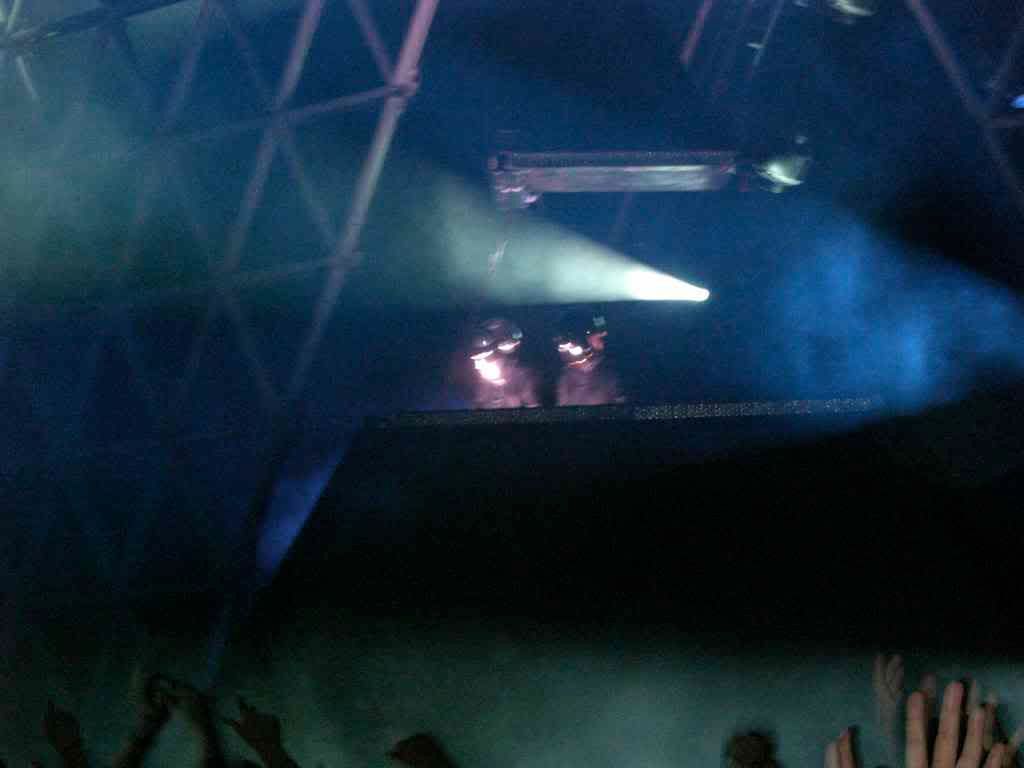 Half the show was down from Vancouver, which made we wonder why they had skipped it.
I guess they made up for it though by confessing their love for Bryan Adams, which was weird...



At any rate, here are two of my favorite live mixes they did, ripped straight from the board. Check it out:

Daft Punk (LIVE) - Around The World (Harder, Better, Faster, Stronger)

Daft Punk (LIVE) - The Brainwashers (Rollin' & Scratchin' Remix)

Support the artist and buy some of their other music here!